Ralph Franzese
Chartered Retirement Planning Counselor™
As a financial professional and an active member of my community, I am dedicated to helping individuals and businesses build their financial futures. To stay on top of my field and develop my professional skills, I regularly attend industry training and certification programs.
My education, experience and professional affiliations have fostered my practical approach to offering financial services and advice to my clients. Maintaining a strong sense of community and a solid professional foundation are very important to me.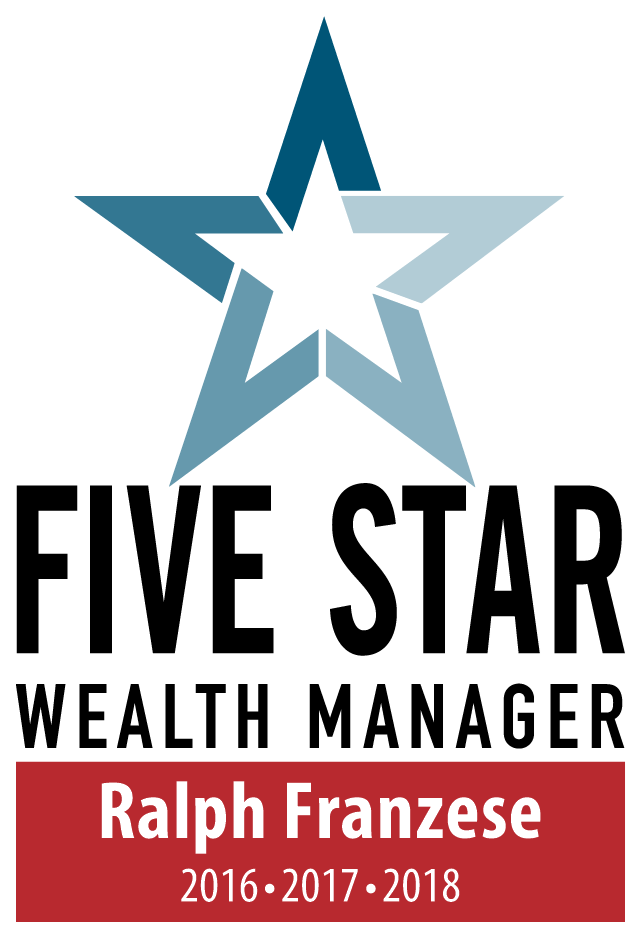 Five Star Award is based on 10 objective criteria associated with providing quality services to clients such as credentials, experience, and assets under management among other factors. Wealth managers do not pay a fee to be considered or placed on the list of Five Star Wealth Managers.